WHAAAAAZZZZAAAUUP! Been a while since I said that lol. Josh here. We're continuing on with the new blog series called, "Meet the Shaka Team". In this series, we'll be focusing introducing one of our staff, athletes, or ambassadors. Our hope is that you get to know us as a company better.
In this episode, we interview our Maui Ambassador Mo`i Dela Cruz, Chris. I met Chris in 2011 at the University of Hawaii at Manoa gym. At the time he was an animal who squatted and pulled crazy weight, and just starting to explore the realm of Olympic Weightlifting. Now is is training harder than ever, making fun barbell shenanigan videos that we often repost on our Shakas and Snatches account. Let's get things started....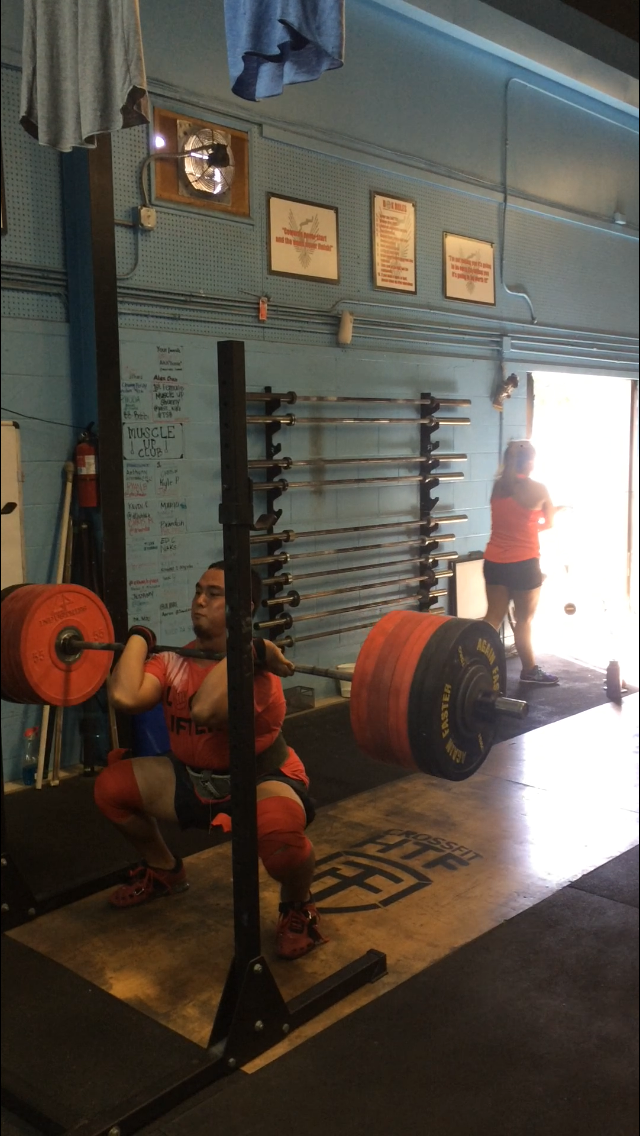 Thanks for time Chris. Can you tell us a little bit about yourself and athletic background?
My name is Chris, but people call me Mo'i. I'm from Maui, Hawaii. I do both Olympic weightlifting and powerlifting. I also play basketball and have a history with track and cross-country.
Goals, goals, goals. What are they?
My main training goals at the moment is to maintain strength and increase flexibility, while I decide which competition I'm going to do next.
What are your top training tips?
My top training tips are;
Don't be afraid to squat daily.
Listen to your body.
Don't compare yourself to anyone.
Challenging yourself to be a better "you" will allow you to excel and improve at your own pace.
How do you handle bad training days?
When I first started lifting, I used to beat myself up over bad training days. I even used to go home and come back a few hours later to try again. Now, I take it in stride. Even though it still bothers me, I understand that I can't control what has already happened. Instead, I look forward to the next day and prepare for that.
What does your morning routine look like?
My morning routine includes oatmeal, vitamins, 30 minutes to digest, pre-workout and then gym.
What do you love most about the Shaka Team?
I love the people who are part of the team. We all have the same mindset; to be the best that we can be. And we have fun doing it.
Mahalo,
Mo`i Dela Cruz
You can reach me by:
Instagram: isquat88_brahh