Author: Aleksandra Kolodziej
It's never too early to start thinking about holiday gifts if you want to avoid rush, last-minute shopping right before your vacation starts. Do you want to spend money on something that your loved ones will be happy with instead of throwing the gift to the bottom of the closet? Just think about their hobbies and what they love. We know they love a good workout, especially CrossFit, so we're showing you the best that Hawai'i has to offer!
#1 Aloha Inspired Workout Gear from Shakas and Snatches
Even though winter is coming all around, everybody loves a Christmas gift filled with Aloha! No matter if you live on our beautiful, warm islands or you're freezing anytime you go outside, everybody still needs a cool t-shirt to feel good while working out. We also have hoodies if you want to feel comfy and cozy in your clothes before or after a workout!
MARK YOUR CALENDARS! RELEASE DAY THIS FRIDAY
Here's a little teaser of shirts, hoodies, and baby tees releasing this Friday, 11/18.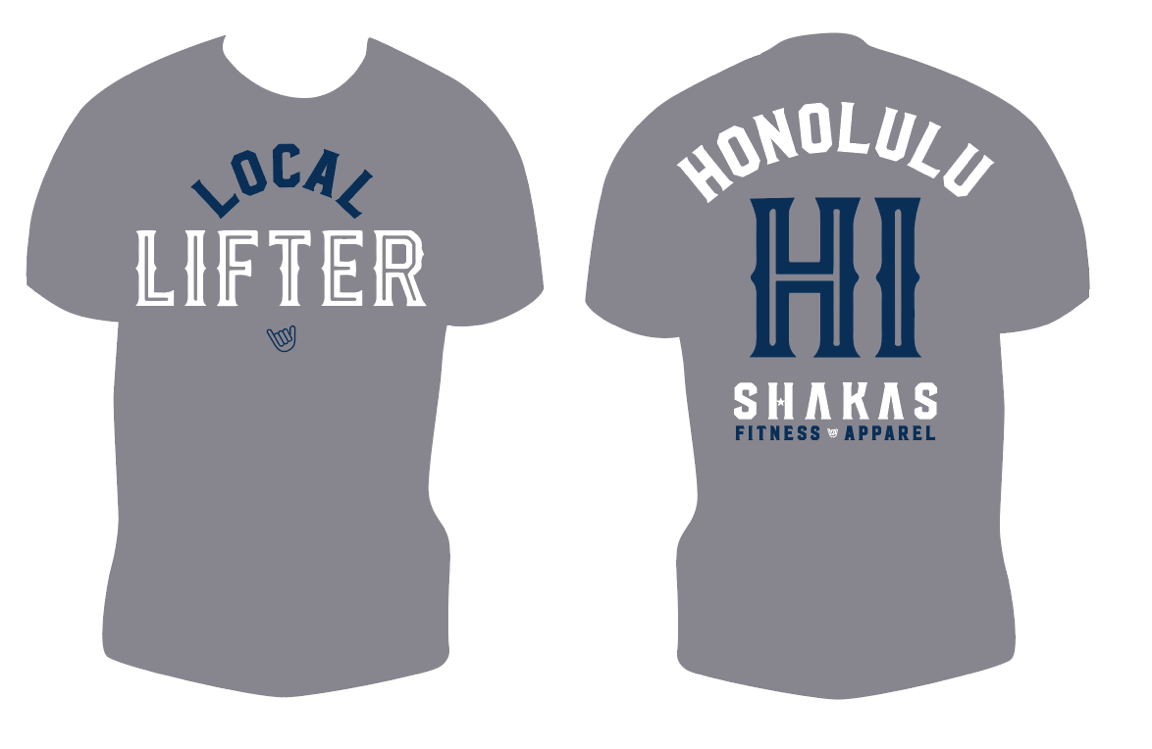 #2 Fitness Equipment from Hele Fitness
How cool are these colorful change plates, recognizable easily even from a distance! They are a must if you want to help your friends to build a homey and exciting workout space. Each plate features a 50.4mm collar opening and an exterior rubber that will firmly hold on to any standard Olympic barbell! HELE FITNESS also offers kettlebells and competition plates, which are currently on sale, so you better check them out right now!
You probably know this already, but a great body is made 30% in the gym and 70% in the kitchen. If you're not giving your body what it needs to function healthily, it won't be able to increase muscles fiber size. So, eat up (or let your friends and family do it) and stack them with good supplements. Benefits of taking BCCA and Glutamine Post Workout include lean muscle growth, faster recovery and minimum muscle loss. BCCAs also improve concentration and prevent muscle breakdown! We recommend Block Supplements, where BLOCK BCCA+ GLUTAMINE is their athletes' best pick!
#4 Our Shaka Blend Coffee
Don't know your their shirt size? Send a hit of fresh Kona coffee to turn things up in these gloomy winter days. While other traditional Kona blends are usually 10%, this one is 30%! Fresh blended coffee will get anybody through boring meetings at work and give them spare energy for spending free time with friends! It's an especially great gift for the winter holidays because there is nothing better than curling up with a hot drink on a cold morning.
#5 Our Aloha Mug
You don't want to spend too much money on presents, but your gut tells you that you should still get this one person something small? The Aloha mug is just perfect for the occasion, bringing holiday spirit right to the door. And it goes with the coffee, so you are all set and ready to celebrate!
Don't forget to your mark your calendars to never miss our Shakas' Releases and Sales.
Release day includes Local Lifter, Shakas Tees & Hoodies, and Keiki Gear

Black Friday/Cyber Monday details coming son.